Shopify E-Comm site for H & N
Surface Transport & Logistics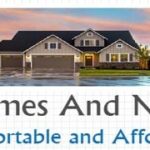 For one leading pharmaceutical laboratory, success and double-digit sales growth came with a cost: an overburdened supply chain that threatened to reduce market share.
Tech Talents has deeply engaged with SRS Inc, for developing their website Homes and Needs , using Shopify E-Commerce
SRS Enterprises located in Hyderabad, India  is a premier Property Management Services in around HiTech City, Hyderabad. 
Tech Talents is founded in 2018 at Hyderabad, India by a Group of Industry professionals who are alumni of Infosys and Jawaharlal Nehru Technological University College of Engineering (Campus), Our Team consists of a strong of highly qualified and experienced Industry professionals from IT services & Engineering Services Domains.